Kaleidoscope Bistro & Pub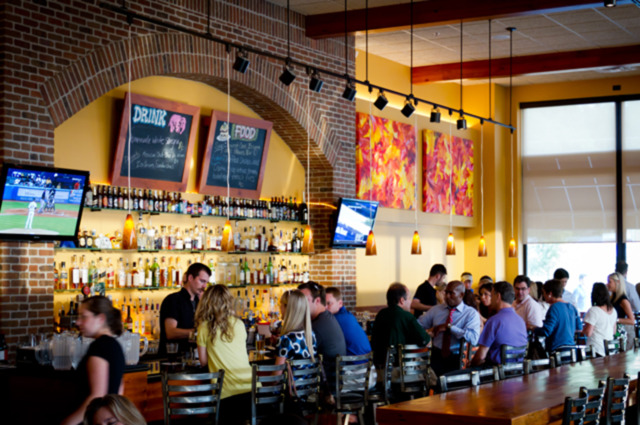 Call: (404) 474-9600 or visit
www.k
Located in Village Place Brookhaven, this bistro and pub is run by executive chef Joey Riley, formerly of the Buckhead Diner, and has an assortment of craft beers. Kaleidoscope offers "global comfort food," such as a burger with pimento cheese, chow-chow, and butter pickles.
Saturday March 15, 2014 08:00 pm EDT
For St. Patrick's Day, the pub is hosting its forth annual patio party with Irish for, Guinness, and live music.
Cost:
1410 Dresden Dr #100
Brookhaven
,
GA
30319
(404) 474-9600
k
Restaurant
Hours
Monday: 5:00 – 10:00 AM
Tuesday: 5:00 – 10:00 AM
Wednesday: 5:00 – 10:00 AM
Thursday: 5:00 – 10:00 AM
Friday: 12:00 – 11:00 PM
Saturday: 12:00 – 11:00 PM
Sunday: 12:00 – 10:00 PM