Vista Room: Atlanta's mini Fillmore East
Oak Grove's premier venue serves eclectic acoustic and rockier-edged music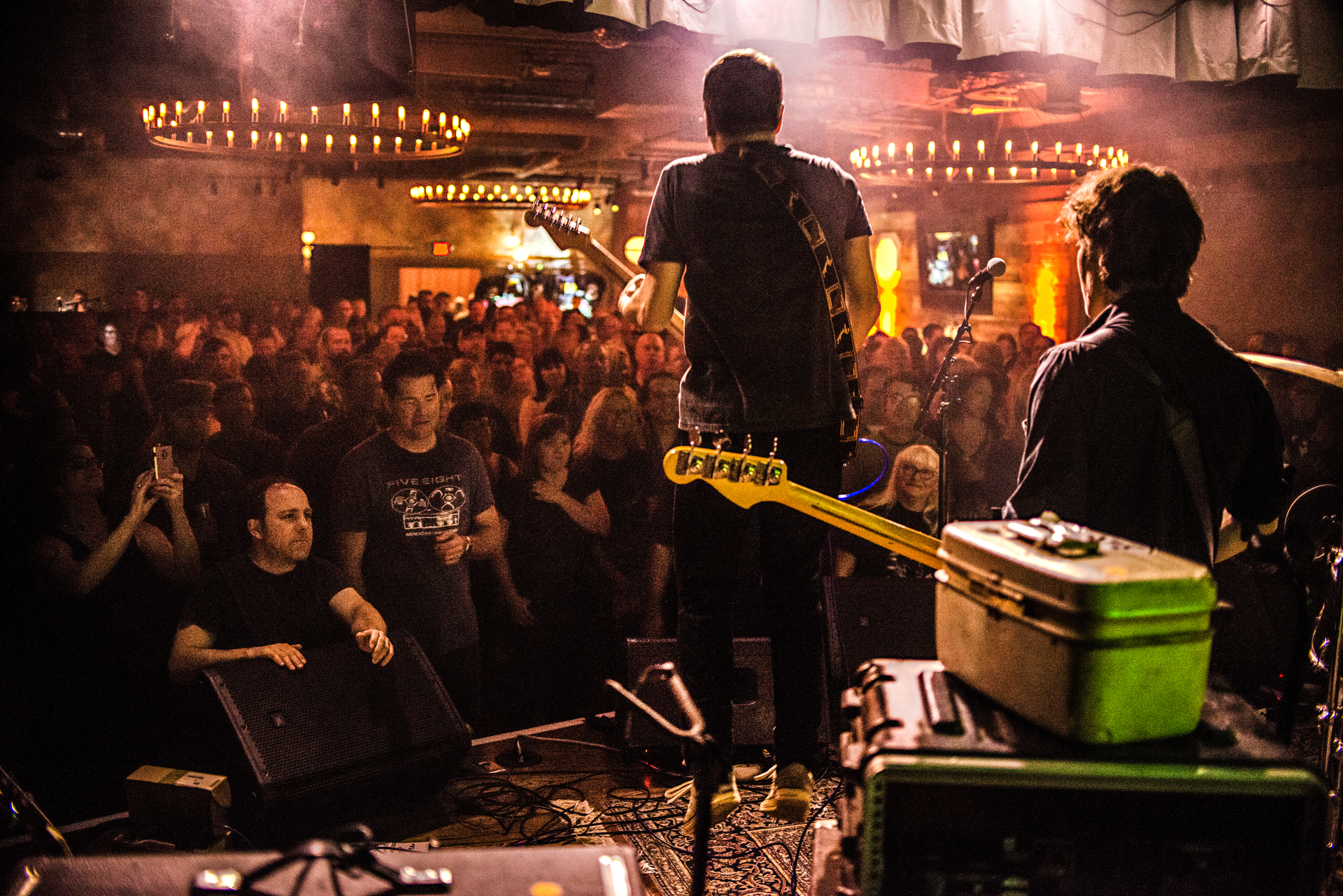 In 2012, when Atlanta restaurant entrepreneur Sean Keenan and professional drummer Mike Rizzi first met, they discovered a shared passion for live music. In October 2016, their mutual enthusiasm begat the Vista Room, a 4,500-square-foot concert venue adjacent to Napoleon's Grill, a gastro pub that Keenan operates in the Vista Grove Shopping Center in Oak Grove, an intown neighborhood northeast of Decatur. "The goal was to construct an intimate spot where music fans can meet and feel like they're part of the night," Rizzi says.


Over the last year, the Vista Room has established itself as an intown outpost catering to bluegrass, blues, jazz, Americana, roots music and prog rock taking the stage in an exquisite listening room. Booking quality local music is key to the club's identity, and the calendar is filled with reunion and tribute shows, from a recent Drivin' N Cryin' two-night stand to Pylon Reenactment Society and the Swimming Pool Q's upcoming show in July. And while Oak Grove lies well outside Atlanta's traditional nightlife districts, Keenan and Rizzi's shared dedication has yielded the newest essential music venue in town.
Keenan graduated from the University of Rhode Island In 1991 with an accounting degree, "because my parents didn't want me to get a music degree and become a loser," he laughs.
To escape the cold weather and turgid economy, he moved to Atlanta and worked for a restaurant group known today as Metrotainment. In 2002, he and a partner launched the second edition of Front Page News (the first is on Crescent Avenue in Midtown) along with Tijuana Garage in Little Five Points. When an opportunity to acquire a grocery store property in the shopping center near his home popped up, Keenan didn't miss a beat and Napoleon's was born.
Originally from Binghamton, New York, Rizzi moved to Athens, Georgia in 1993 with a couple of friends. He played the fraternity circuit in a band called the Good Cows, migrated to Atlanta and joined the alternative rock band Five-Eight as their drummer for a nine-year run. He also toured with Zac Brown compatriot and country music singer-songwriter Sonia Leigh. Rizzi currently plays drums and sings backup for Ed Roland and the Sweet Tea Project and is working on a solo album, Appreciate What Remains, due out in the fall.
"I had always wanted to revamp an old art deco theater using everything I'd learned from 39 years on the road," Rizzi says.
Those ideas are manifest in the Vista Room's 1930s-style d̩cor and two green rooms, each equipped with a shower and washer-dryer, which gives touring bands an alternative to spending money on a hotel room.
The Vista Room has hosted an eclectic array of local artists. Earlier in 2017, the venue scored a major coup by booking Col. Bruce Hampton and the Madrid Express for an every-Thursday-night-in-perpetuity residency. Sadly, on May 1, the iconic Atlanta-born jam band avatar collapsed and died onstage at the Fox Theater during a concert marking his 70th birthday. The Madrid Express will continue performing on Thursdays with special guests, many of whom either played with or were influenced by the band's dearly departed founder.
"We were honored to have Bruce in residence," Keenan says. "We never signed a contract; we just asked him what night he wanted and shook hands.?۝
The Kingsized Trio fronted by vocalist Mike Geier, better known to most as Puddles Pity Party of "America's Got Talent" fame, Michelle Malone & Drag the River, Delta Moon, Drivin' N Cryin' and jazz organist Ike Stubblefield have graced the stage as well. Upcoming shows include a Randall Bramblett Band CD release party (June 24), as well as the Swimming Pool Q's paired with the Pylon Reenactment Society (July 28).
Also in residence at the Vista Room is the Vista Stringband, which plays every other Wednesday night. Fronted by banjoist Jeff Mosier, an original member of Hampton's Aquarium Rescue Unit, the Vista Stringband performs a mashup of bluegrass, swing, funk and whatever else strikes the musicians' fancy. A recent Bluegrass and Beyond show featured flute, trombone, two violins, mandolin, drums, Dobro and banjo.
"The goal is to achieve ???jug band consciousness,'" Mosier says.
In the Vista Room, Keenan and Rizzi have constructed a haven where audiences can enjoy local and touring musicians who are, in turn, treated like welcomed guests.


"We want to keep it local and keep it strong," Rizzi says. "I look at this place like a mini Fillmore East.?۝
The Vista Room is located at 2836 LaVista Rd in Oak Grove. 404-321-5000. www.thevistaroom.com.